Great Pay
Get rewarding compensation and do fulfilling work!
Flexible Schedule
Be your own boss and set your own schedule!
Easy Preparation
We provide your lesson plans and help you prepare your classes!
Who We Are
Who We Are
We aspire to foster an environment conducive to education that will inspire young students in China to commit to a lifetime of learning. Our comprehensive and interactive platform connects enthusiastic and experienced teachers with eager students ready to explore their full potential.
What We Believe
What We Believe
We believe that integrating technology and education will revolutionize language learning. We aim to empower our students by strategically facilitating the online learning experience via rigorous analysis of their skills and learning patterns, as well as by providing frequent and holistic feedback with regard to their progress.
What We Do
What We Do
We offer one-on-one online language lessons based on the U.S. Common Core State Standards and the Chinese standard curriculum through a virtual classroom infused with cutting-edge AI technology.
The buzz from GOGOKID teachers...
GOGOKID as a company truly values its teachers. I feel like an important part of the GOGOKID team instead of a number.
Allison DY,
GOGOKID online teacher since June, 2018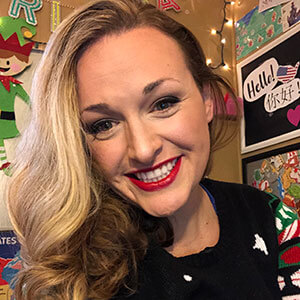 The best part about this company is how well planned and executed the lessons are. GOGOKID has a great curriculum, great students, great flexibility, and great pay… It's been nothing short of amazing!
Amanda GZ,
GOGOKID online teacher since July, 2018

My face often hurts from so much smiling! I have never felt more excited to go to work! What an amazing time to be part of the GOGOKID community...
Stephanie CTP,
GOGOKID online teacher since June, 2018

Not only are they committed to providing their students the very best learning materials, they are also committed to supporting and encouraging their teachers...
Tonya TZW,
GOGOKID online teacher since June, 2018

I get to wake up in China every morning! The platform is fun and interactive for the kids and the curriculum is so supportive of building student-Teacher relationships...
Jesse QC,
GOGOKID online teacher since July, 2018

GOGOKID has continually made improvements to benefit the teachers and help them be successful...
Brett ZR,
GOGOKID online teacher since June, 2018